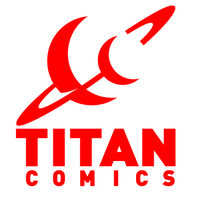 Titan Comics is a line of titles from Titan Books, launched in 2013. As well as original comics and revivals of previous series such as A1, it has handled the British publication of foreign titles such as Devil May Cry: The Chronicles of Vergil.
A1 by various
Lenore by Roman Dirge
Monster Massacre by various
Sharky by Dave Elliot and Alex Horley
Tomorrowland by Paul Jenkins and Stellar Labs
External link
Edit
Ad blocker interference detected!
Wikia is a free-to-use site that makes money from advertising. We have a modified experience for viewers using ad blockers

Wikia is not accessible if you've made further modifications. Remove the custom ad blocker rule(s) and the page will load as expected.