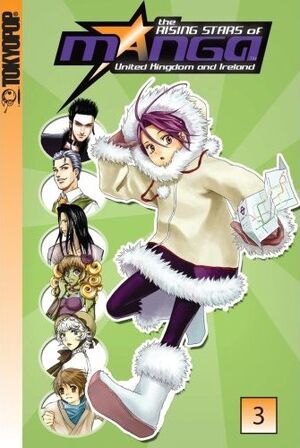 The Rising Stars of Manga United Kingdom and Ireland is the name of a contest held by manga publisher Tokyopop, along with a three-volume series of books tying in with said contest. Entrants were asked to submit short comic stories drawn in a style influenced by Japanese manga.
As its name suggests the contest was an offshoot of Rising Stars of Manga, a competition which was open to US residents only and ran from 2002 to 2008. The UK and Irelend edition arrived several years after its American cousin and ran annually from 2006 to 2008. Like its US counterpart each year had a tie-in book compiling the top entries, with comments from the judges.
The books
Edit
Volume 1 (2006)
Edit
Volume 2 (2007)
Edit
Volume 3 (2008)
Edit
See also Stardust, a small-press anthology also collecting stories created for the contest in a similar format to the official books.
Ad blocker interference detected!
Wikia is a free-to-use site that makes money from advertising. We have a modified experience for viewers using ad blockers

Wikia is not accessible if you've made further modifications. Remove the custom ad blocker rule(s) and the page will load as expected.