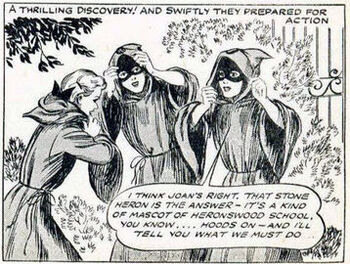 Stewart J. D. Pride was born in the second quarter of 1912 in Epsom, Surrey, the son of comic artist Sidney Pride and his wife Dorothy, née Corke. He worked in editorial for the Amalgamated Press. In the early 1950s he was editor of School Friend, where he created "The Silent Three" with co-writer Horace Boyten and artist Evelyn Flinders. In 1961 he was appointed managing editor of the AP's girls' publications.
References
Edit
Alan Clark, Dictionary of British Comic Artists, Writers and Editors, The British Library, 1998, p. 138
Cloud Chamber 106, June 2000
Ad blocker interference detected!
Wikia is a free-to-use site that makes money from advertising. We have a modified experience for viewers using ad blockers

Wikia is not accessible if you've made further modifications. Remove the custom ad blocker rule(s) and the page will load as expected.