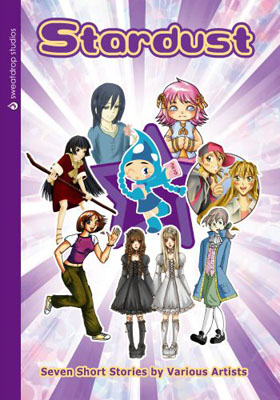 Stardust is a 2006 anthology published by Sweatdrop Studios. It consists of seven stories that were created for Tokyopop's Rising Stars of Manga United Kingdom and Ireland contest, but which didn't get far enough to make it into the contest's official tie-in book. As such, Stardust is unusual amongst Sweatdrop anthologies in that the stories are linked by origin, rather than subject.
In imitation of the official Rising Stars of Manga books, each story is prefaced by a critical overview provided by another Sweatdrop member.
Ad blocker interference detected!
Wikia is a free-to-use site that makes money from advertising. We have a modified experience for viewers using ad blockers

Wikia is not accessible if you've made further modifications. Remove the custom ad blocker rule(s) and the page will load as expected.