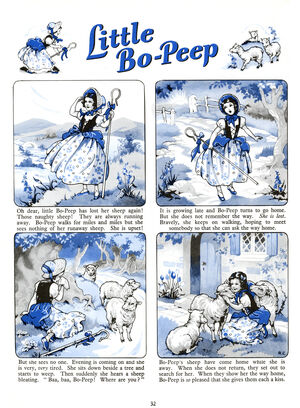 Rene Cloke (born Irene Mabel N. Cloke, Plymouth, 8 October 1904; died 1 October 1995) was a children's book and postcard illustrator who also contributed to UK nursery comic annuals, including Uncle Oojah's Big Annual, Blackie's Children's Annual, Tiny Tots Annual, Jack and Jill Annual, Playhour Annual and Jack and Jill Harold Hare Book. She also contributed to Sunny Stories.
References
Edit
Steve Holland, Rene Cloke, Bear Alley, 3 April 2007
Ad blocker interference detected!
Wikia is a free-to-use site that makes money from advertising. We have a modified experience for viewers using ad blockers

Wikia is not accessible if you've made further modifications. Remove the custom ad blocker rule(s) and the page will load as expected.