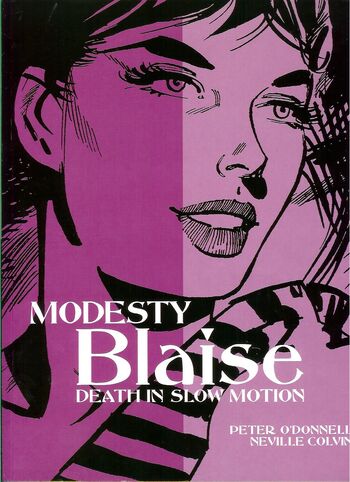 Neville Maurice Colvin was born in Dunedin, New Zealand, on 17 December 1918, and studied art at Otago University. During the Second World War he served in the Second New Zealand Expeditionary Force, drawing maps in the middle east. During this time he drew a comic strip, Clueless, for an Army newspaper.
Returning to New Zealand after the war, he illustrated books before joining the staff of the Wellington Evening Post in 1946, where he drew political and sports cartoons, but increasingly found his cartoons criticising the government were censored by the paper. In 1956 he travelled to London on holiday with his wife, and never returned. He got work drawing political and sports cartoons for a variety of papers.
In the early 60s he moved into drawing comic strips. He drew "Ginger & Co" for Swift (1960-62), and spent some time on the James Bond strip in the Daily Express (1976-77), taking over from Yaroslav Horak and working to Jim Lawrence scripts. Some time between then and 1980 he worked on an unpublished Modesty Blaise Sunday strip. He took over the daily Modesty Blaise strip from Patrick Wright in 1980, and drew it until 1986, when, having been denied a pay rise, he retired, making way for the return of Enrique Romero.
He died of liver cancer in Camden, London, in 1991.
References
Edit
Online reference
Edit
Ad blocker interference detected!
Wikia is a free-to-use site that makes money from advertising. We have a modified experience for viewers using ad blockers

Wikia is not accessible if you've made further modifications. Remove the custom ad blocker rule(s) and the page will load as expected.