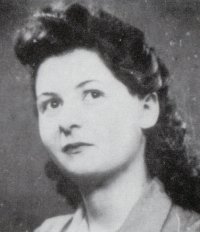 Joan Porter was part of Frank Hampson's studio working on Dan Dare in the Eagle, primarily as a colourist, although she also did research, photography and secretarial work. She was part of Hampson's studio until it was disbanded in 1959 when Odhams Press took over the Eagle. Later, she assisted Hampson on "The Road of Courage", a retelling of the life of Christ. Hampson wrote to her at one point, saying "Wherever I am and whatever I am working on I shall want you for the colour."
References
Edit
Daniel Tatarksy, Dan Dare: The Biography, Orion Books, 2010
Ad blocker interference detected!
Wikia is a free-to-use site that makes money from advertising. We have a modified experience for viewers using ad blockers

Wikia is not accessible if you've made further modifications. Remove the custom ad blocker rule(s) and the page will load as expected.