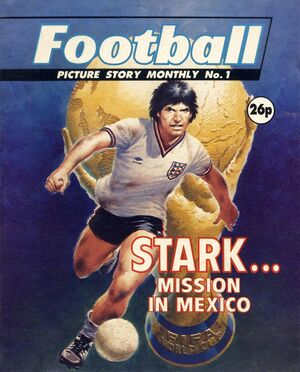 Football Picture Story Monthly was a "picture library" format comic published by DC Thomson from 1986 to 2003, over 400 issues. Artists who worked on it included Mike Western and Mike White.
Ad blocker interference detected!
Wikia is a free-to-use site that makes money from advertising. We have a modified experience for viewers using ad blockers

Wikia is not accessible if you've made further modifications. Remove the custom ad blocker rule(s) and the page will load as expected.