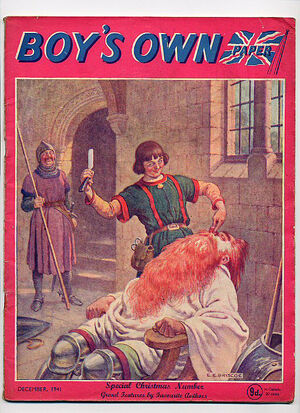 Ernest Edward Briscoe was born in Wandsworth, London, in 1882, and started drawing for Amalgamated Press and other publications around the turn of the century, including Union Jack, The Boy's Realm, Penny Pictorial, The Champion, The Dreadnought, Sport and Adventure, The Rocket, Cheer Boys Cheer, Nelson Lee Library, The Boy's Own Paper and Pip and Squeak. He was also a notable watercolourist and book illustrator. He died in Tonbridge, Kent, in 1956.
References
Edit
Alan Clark, Dictionary of British Comic Artists, Writers and Editors, The British Library, 1998, p. 28
Ad blocker interference detected!
Wikia is a free-to-use site that makes money from advertising. We have a modified experience for viewers using ad blockers

Wikia is not accessible if you've made further modifications. Remove the custom ad blocker rule(s) and the page will load as expected.