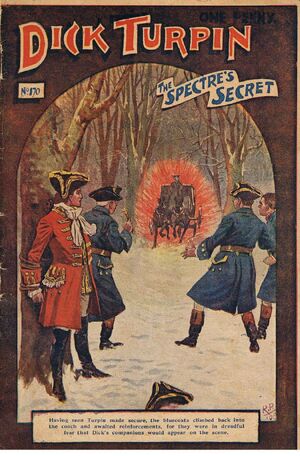 Dick Turpin was a story paper published by Aldine Publishing from 1903 to 1909, starring 19th century highwayman Dick Turpin. The stories were mostly written by Charlton Lea (A. Sherrington Burrage). The rights were purchased by George Newnes, who published a reprint series in 1921-22.
References
Edit
Ad blocker interference detected!
Wikia is a free-to-use site that makes money from advertising. We have a modified experience for viewers using ad blockers

Wikia is not accessible if you've made further modifications. Remove the custom ad blocker rule(s) and the page will load as expected.